In 2019, Philip Morris International (PMI) set an ambitious target to achieve carbon neutrality by 2030, including in Sampoerna's facilities.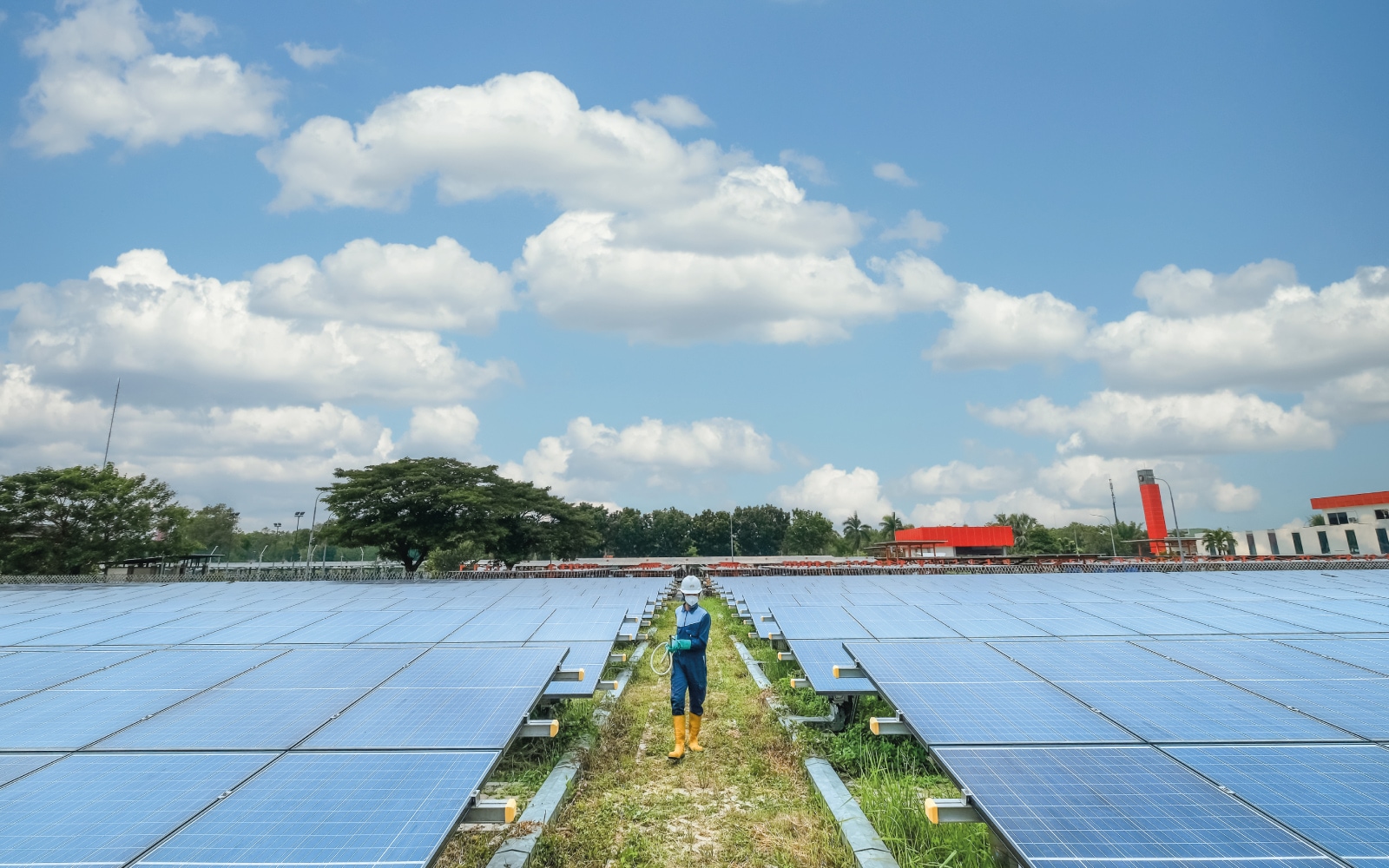 Climate protection
To achieve this, we have established a quality, environment, health, safety and security commitment containing our statement to protect the environment by climate change mitigation and adaptation. This is in line with the climate change commitment, namely using renewable energy as substitute to fossil fuel.
We have implemented recognized standards such as the Environmental Management System (EMS), based on SNI-ISO 14001 since 2013 and all our manufacturing facilities have updated and implemented ISO 14001:2015 standards and are certified by independent third parties.
Moreover, since 2019, PMI has started implementing the Global Environment, Health, and Safety (EHS) Certification scheme with the international certification body Bureau Veritas, including at Sampoerna's facilities.

Water management
Water is an essential component in life. In providing products for adult consumers, water is needed to support the manufacturing process and the planting of raw materials, although tobacco cultivation does not require as much water as other commodities.
We are committed to manage water resources as a shared resource that includes managing impacts in the catchment area located both on our operations and the supply chain.
In 2019, we became the first company in Indonesia to receive certification from the Alliance for Water Stewardship (AWS) related to our actions and commitments to water stewardship at the operational area and water catchment area. This achievement was maintained throughout 2020 under AWS surveillance audits.
AWS is the globally applied standard for water users, which contains requirements to achieve the following criteria:
Good water governance
Sustainable water balance
Good water quality status
Important areas related to water
Clean water, sanitation and hygiene (WASH) for all
Further information about the Alliance for Water Stewardship can be found here.

AWS has been implemented in our Sukorejo Production Facility since 2018. The water resource management includes efforts to improve health levels in the water resources area, conduct water management to maintain efficiency in factories, and management of the AWS system itself.
With the AWS approach, we succeeded in reducing water usage by 33 percent in AWS certified production facilities, and a total of 28 percent reduction in all of our locations.
Moving forward, we aim to obtain AWS certification at all of our manufacturing locations.
Littering prevention
Waste is a key concern in environmental management in Indonesia. Currently, estimates suggest 67.8 million tons of waste are piling up in the landfill, a number that continues to rise in line with growth in population and welfare.
The Government of Indonesia has invited society to develop waste management towards a clean, advanced, and prosperous Indonesia (menuju Indonesia bersih, maju, dan sejahtera).
Developing a better waste management requires society's collaboration and participation, including the private sector. Likewise, manufacturers are involved through waste management from production facilities and extended producer responsibility (ERP).
At Sampoerna, we also understand that cigarette butt waste can pollute the environment due to littering. Cigarette butts have smoke residue, ash, unpleasant smell, and require a long time to degrade. Therefore, we are building awareness among adult consumers to maintain a clean environment.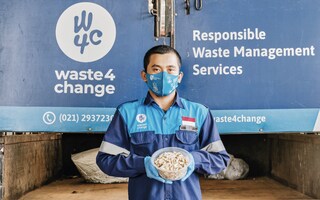 Post consumption waste prevention
We believe that the most effective method to reduce post consumption waste impact on environment is littering prevention and raising awareness. Through the campaigns #SayaAjaBisa (implying that anyone can pick up these habits) and #PuntungItuSampah (highlighting that cigarette butts are trash), we involve various environmental activists, NGOs, think-tanks, and mobilizing our employees to promote proper disposal of cigarette butts.
#SayaAjaBisa asks people to start building positive habits, such as not littering and reducing consumption of non-renewable single use items. For example, by using personal water bottles and food containers instead of disposable plastic bottles.
Since 2019, with more than 45 environmental groups and Sampoerna Retail Community (SRC) partners we have carried out the campaign across several cities in Indonesia. With the spirit of #SayaAjaBisa and #PuntungItuSampah, we collected hundreds of thousands of cigarette butts and emphasized the responsibility of adult smokers to properly dispose of their cigarette butts.
In 2020, we started a new step in overcoming the negative impact of post-consumption waste by launching a cigarette butt recycling research program with Waste4Change. Currently there is no recycling scheme that is economically and environmentally viable at scale and this program will also help us build further awareness on the impact of cigarette butts.
We collaborated with cafe and restaurant partners to collect cigarette butts through the Send Your Waste program and six Drop Your Waste drop boxes in Jakarta. Those butts are then sent to Waste4Change in Bekasi that will be processed for sampling by recycling partners.
Read more on www.waste4change.com.