Trust, collaboration, and integrity are the core values that embody our commitment to adult consumers, employees and business partners, and society at large.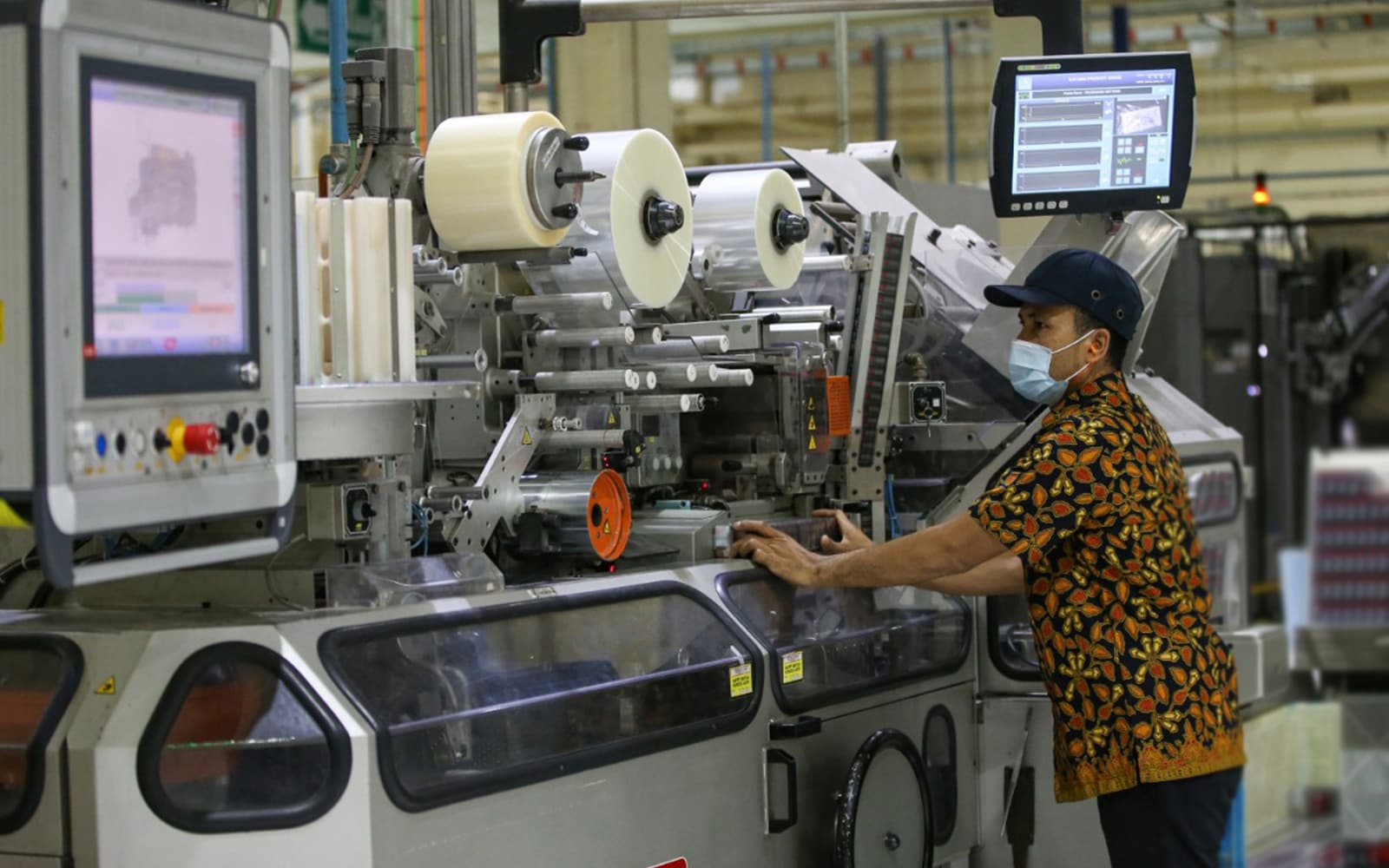 Business integrity

Our values guide us as individuals and collectively as a company. They are with us every day and everywhere. We honor this commitment regardless of the challenges and pressures we face in conducting our business. Acting with integrity, honesty, and in full compliance with the law and our own policies is indispensable in securing a prosperous future for us.
As part of PMI, we adopt PMI's code of conduct as documented in the Guidebook for Success that applies for all of us within Sampoerna.
The Guidebook for Success defines who we are and how we do business. Through the Guidebook, employees learn the legal and ethical responsibilities that apply to their jobs, which include upholding their commitment to each other to do what is right and report and correct what is not.
All of us at Sampoerna are committed to provide honest feedback and raise concerns when and as circumstances arise.
The guidebook covers the following beliefs and attributes that includes:
Workplace integrity
Marketing and sales
Competition
Anti-bribery and corruption
Information protection
Scientific integrity
Fiscal and trade
Conflicts of interests
Supply chain responsibility

Sustainable supply chain management
As part of PMI, we are fully committed to implementing Responsible Sourcing Principles (RSP). These contain the standards that we follow, in line with the United Nations Global Compact and International Labor Organization conventions.
We implement RSP to key suppliers to ensure the fulfillment of sustainability principles, from our suppliers' selection and during the business relationship. We are committed to this every day and anywhere we operate because we believe implementation of a responsible and sustainable supply chain is the only way to achieve a better future for all.
Learn more about our Responsible Sourcing Principles.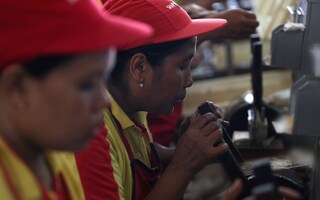 Responsible marketing & sales practice
We understand and believe that the tobacco product regulation is relevant and must be upheld. To this end, we have established and implemented responsible marketing and sales principles in our Marketing and Sales of Combustible Tobacco Products policy.
In line with our Three Hands Philosophy, we are committed specifically to adult smokers. We implemented principles to ensure compliance to regulations regarding access, sales, and use of tobacco products, namely:
Market and sell combustible tobacco products only for adult smokers
Warn consumers of health impacts of combustible tobacco products
Marketing must be done in an honest and accurate manner
Respect the law
Making the right decisions and making wise judgments is the key to the sustainability of our values and reputation in encouraging responsible business growth

Youth Smoking Prevention program
We believe that tobacco manufacturers can take an active role to prevent children from smoking. We actively campaign for prohibition of sales of tobacco products and alternative products to children under 18 years of age.
To this end, we work with traditional and modern retailers in creating and implementing the Youth Smoking Prevention (YSP) program. YSP aims to raise awareness about the need to prevent cigarette sales to children under the age of 18 years old.
We implement this through educational activities with our business partners that include placing youth smoking prevention stickers, wobblers, and tent cards in retail shops. Moreover, our sales team consistently reiterate the messages to our retail partners during their visits to outlets.
These communications are in accordance with Government Regulation No.109/2012 on the prohibition of the purchase, sale, and consumption of cigarettes by children under 18 years old.
We started YSP in 2013, and to date, the program has been expanded to 4,800 retail trade partners and to the 130,000 traditional retailers on Sampoerna Retail Community throughout Indonesia.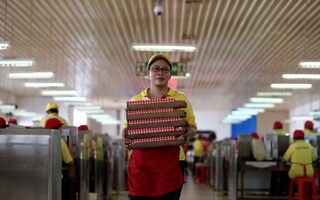 Illicit product prevention
Illicit cigarette trade negatively impacts society. Illicit cigarette trade is harmful for the country by depriving it of excise tax, deceiving consumers with products of doubtful quality, and it also damages our reputation.
We fully support the Directorate General of Customs and Excise against the circulation of illicit cigarettes. According to a study by the University of Gadjah Mada in 2012, the government suffered a loss of up to IDR 500 billion in revenue annually from illicit cigarette trade.
In 2017, we initiated the Fight Against Illicit Cigarette Trade Campaign in collaboration with the government, business associations and other cigarette manufacturers. Through the campaign, we provided public education to adult consumers and retailers on illicit cigarette trade and its consequences.