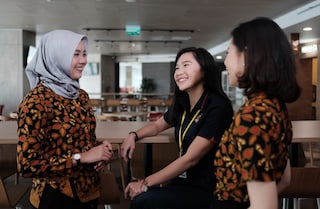 Sampoerna is the leading tobacco company in Indonesia, an affiliate of the leading global tobacco company, Philip Morris International.
With over 20,900 employees, we are committed to being a great employer and contributing to the advancement of the nation. We strive to be environmentally and socially responsible, and proudly support the communities we operate in.

Sustainability
Creating long-term value while minimizing the negative externalities associated with our products, operations, and value chain is our approach to sustainability.
find out more