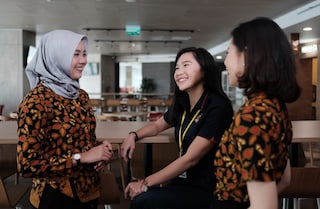 Sampoerna is the leading tobacco company in Indonesia that has been operating for 110 years and continues to be committed to creating long-term value in Indonesia through a significant operational footprint across the value chain and sustainable investment in Indonesia. Sampoerna is an affiliate of the world's leading tobacco company, Philip Morris International (PMI).
With over 20,700 employees, we are committed to being a great employer and contributing to the advancement of the nation. We strive to be environmentally and socially responsible, and proudly support the communities we operate in.

Sustainability
Sampoerna believes that sustainability goes beyond minimizing the negative impacts associated with our products, operations, and value chain. For us, it means creating long-term value within our operations, for our environments, and for our communities.
find out more